Pluses
Exciting Gameplay: Gold Blitz offers an exhilarating gaming experience with its money-themed concept and 4,096 ways to win, keeping players engaged and entertained
Massive Win Potentials: With a maximum win of 5,000x the stake and multiplier wilds in the bonus round, Gold Blitz provides the opportunity for significant payouts
Guaranteed Prizes: The game ensures players receive rewards with every spin, even during the base game, adding an extra layer of excitement and motivation
Mobile-Friendly: Gold Blitz is optimized for mobile play, allowing players to enjoy the game on the go, whether on their smartphones or tablets
Demo Mode Available: Players can try Gold Blitz in demo mode before wagering real money, giving them the chance to familiarize themselves with the game mechanics risk-free
Minuses
High Volatility: The game's high volatility means that wins may be less frequent, and players may experience longer periods without significant payouts
Risk of Losses: Due to the high volatility, players need to manage their bankroll wisely and avoid chasing losses, as the game can be unpredictable
Complex Gameplay: Some players may find the game's multiple features and bonus rounds a bit overwhelming, especially if they are new to slot gaming
Dependence on Luck: Like most slot games, Gold Blitz heavily relies on luck, and there is no guaranteed strategy to consistently win big
Limited Bonus Features: While the multiplier wilds in the bonus round are exciting, some players may prefer more diverse and innovative bonus features in the game
Gold Blitz from Fortune Factory Studios: A Volatile Money-Themed Slot with Massive Wins!
Table of Contents
Introduction
Gold Blitz is an exciting and thrilling online slot game developed by Fortune Factory Studios. If you love money-themed slots and massive win potentials, Gold Blitz will undoubtedly capture your attention. This game takes you on a journey where you can experience the rush of big wins and enjoy an immersive gaming experience.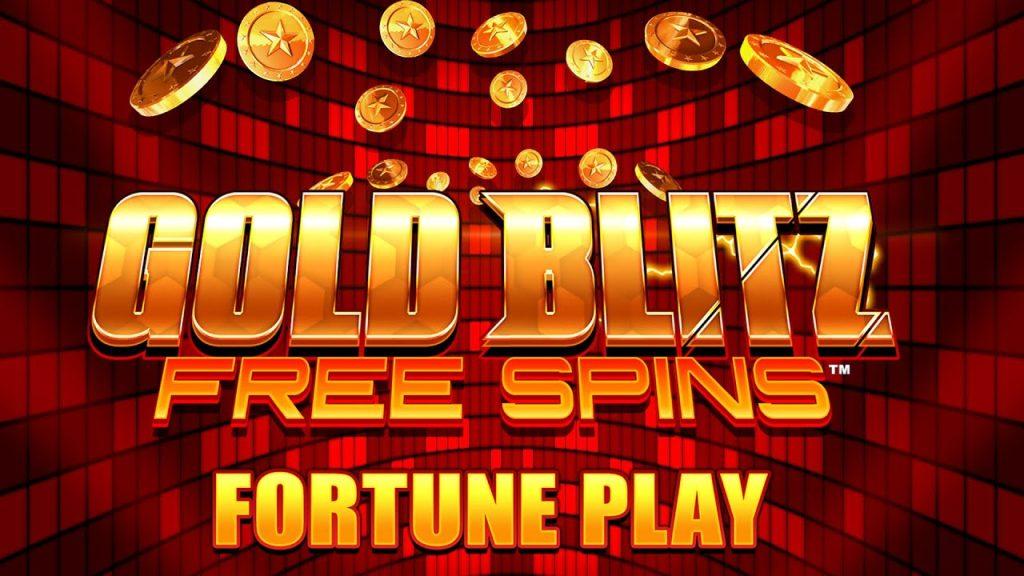 The Concept of Gold Blitz
As the name suggests, Gold Blitz revolves around the idea of gold and wealth. The game is set on a 5×4 grid with an impressive 4,096 ways to win, ensuring that every spin is full of potential excitement. The game's graphics and sound effects complement the theme, creating an atmosphere of opulence and grandeur.
How to Play Gold Blitz
Game Layout and Features
Before diving into the gameplay, let's understand the game layout and features. Gold Blitz provides players with various symbols representing gold, jewels, and money, all contributing to the theme of prosperity. Additionally, the game includes special symbols like wilds and scatters, which play a crucial role in boosting your winnings.
Base Game and Cash Prizes
In the base game, players have the chance to collect cash prizes of up to 2,500x their initial stake. The key is to land winning combinations on the reels and unleash the full potential of Gold Blitz. The game's volatility adds an extra layer of excitement, making each spin an anticipation-filled moment.
Bonus Round and Multiplier Wilds
One of the highlights of Gold Blitz is the bonus round, where players can trigger free spins with the help of scatter symbols. During this feature, multiplier wilds come into play, which can boost your winnings up to x5 times the original amount. This can lead to significant payouts, especially when combined with a bit of luck and strategy.
Strategies for Winning
To make the most out of your Gold Blitz experience, consider the following winning strategies:
Managing Volatility
Due to the game's volatility, it's essential to manage your bankroll wisely. Set a budget for each gaming session, and avoid chasing losses. Stick to your plan, and if luck is on your side, you might land those impressive wins.
Betting Tips
Adjust your bet size based on your risk tolerance. Higher bets can lead to more substantial wins, but they also come with higher risks. Consider finding a balance that suits your playing style.
Responsible Gambling
Remember to gamble responsibly. While Gold Blitz offers thrilling gameplay and big win potentials, it's crucial to play for entertainment and never gamble more than you can afford to lose.
Gold Blitz Demo Review
Try Before You Play
Before wagering real money, you can try Gold Blitz in demo mode. This allows you to get familiar with the game mechanics and features without risking any funds. Once you're comfortable, you can switch to real-money play and chase those golden wins.
Overall Experience
Gold Blitz delivers an overall entertaining experience, combining exciting gameplay with a visually appealing design. The game's potential to reward players with massive wins adds to its allure, making it an excellent choice for thrill-seekers and slot enthusiasts.
The Potential Wins
Maximum Win
The maximum win in Gold Blitz is an impressive 5,000x your stake. Landing this win would undoubtedly feel like striking gold and is the ultimate goal for many players.
Guaranteed Prizes
One of the standout features of Gold Blitz is its guaranteed prizes with every spin. This means that you're guaranteed to receive rewards, even during the base game, which adds an extra layer of excitement to each spin.
Conclusion
Gold Blitz from Fortune Factory Studios offers a thrilling and exhilarating gaming experience. With its money-themed concept, impressive potential wins, and exciting bonus features, this slot is a must-try for any avid gambler. Just remember to play responsibly and enjoy the journey of chasing those golden fortunes.
FAQs
Is Gold Blitz mobile-friendly?

Yes, Gold Blitz is optimized for mobile play, allowing you to enjoy the game on your smartphone or tablet.

Can I play Gold Blitz for free?

Absolutely! You can try Gold Blitz in demo mode without risking real money.

What is the RTP of Gold Blitz?

The Return to Player (RTP) percentage of Gold Blitz is provided by the game developer and can vary but is usually around the industry average.

How volatile is Gold Blitz?

Gold Blitz is a volatile slot, meaning it can deliver significant wins, but they might be less frequent.

Can I win real money playing Gold Blitz?

Yes, by playing Gold Blitz with real money, you have the chance to win real money prizes.
Gold Blitz comes with some exciting bonus features that can significantly boost your chances of landing big wins.
Here are the main bonus features in the game:
Scatter Symbols: Gold Blitz features scatter symbols, usually represented by a special icon, that can trigger the game's bonus round. Landing a certain number of scatter symbols anywhere on the reels will activate the free spins feature.
Free Spins Bonus Round: Once the bonus round is triggered, you will be awarded a certain number of free spins. During these free spins, the game may introduce additional special symbols or features, increasing your opportunities to win.
Multiplier Wilds: One of the key highlights of the bonus round is the inclusion of multiplier wild symbols. These special symbols act as substitutes for other regular symbols in the game and multiply your winnings. For example, if you land a winning combination with a x3 multiplier wild, your payout will be tripled.
Retriggering Free Spins: Some slot games, including Gold Blitz, allow you to retrigger the free spins bonus round within the feature itself. This means that if you land another set of scatter symbols during the bonus round, you'll receive additional free spins, prolonging the excitement and potential wins.
Guaranteed Prizes: Even during the bonus round, Gold Blitz ensures that players receive prizes with every spin. This feature provides a level of certainty that players will walk away with rewards during the bonus game, increasing the overall excitement.
Random Wilds or Wild Reels: In certain versions of the bonus round, the game may introduce random wild symbols or turn entire reels into wild reels. This can create more opportunities for winning combinations and add to the thrill of the gameplay.
It's important to note that the availability and specifics of the bonus features may vary depending on the version of the game or the online casino where you play Gold Blitz. Additionally, the bonus features are subject to the game's rules and conditions, so it's a good idea to review the paytable or the game's information section to fully understand how the bonuses work.
With its engaging and potentially rewarding bonus features, Gold Blitz keeps players on the edge of their seats, offering a memorable gaming experience filled with opportunities for exciting wins.